Use this page to enter details for what commands you want each button to issue.
Note that you can set unique commands for each button when short-pressed and long-pressed, so you can have a "short press" action and a "long press" action for each button.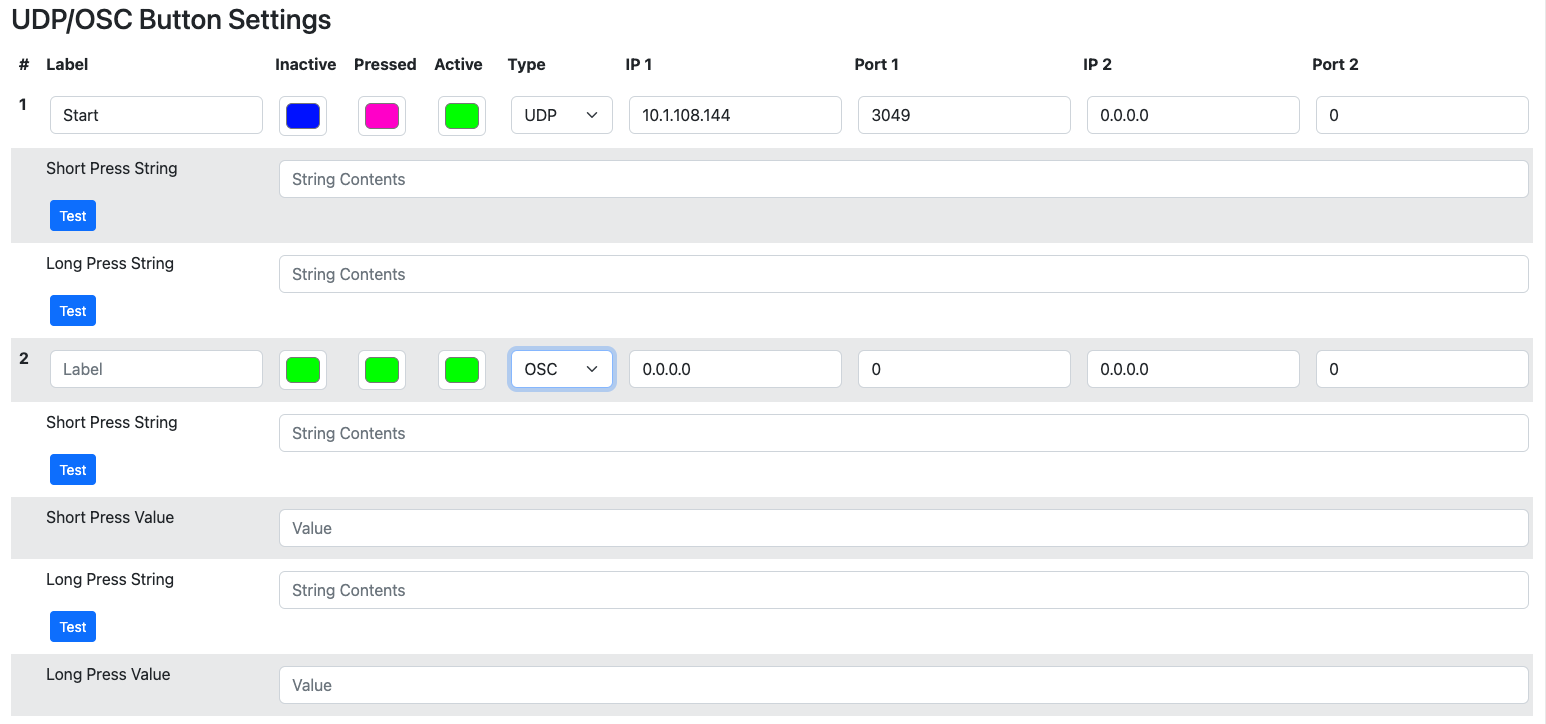 Label
Any text can be entered here to describe the button function.
Inactive/Pressed/Active
All buttons can be configured with unique colors for their inactive, active, and pressed states.
Type
This lets you select between UDP and OSC messages. When OSC messages are selected, you can also include a Value for both short press and long press messages.
IP/Port 1 & 2
These fields allow you to specify an IP address and port on a per-button basis. IP and Port 1 are the address and port of your primary controller; IP and Port 2 are for your secondary/backup controller.
Short Press String
Enter the string or OSC command to be triggered by a short-press of the button.
Long Press String
Enter the string or OSC command to be triggered by a long-press of the button.
Value
When using an OSC command, you can specify a value to go at the end of your short-press and long-press arguments. Value is only displayed when OSC message types are selected.
Test Buttons
Next to each string, there is a Test button. Pressing the Test button will fire off the currently saved command.
If you have edited the string or the value, you will need to save it to the controller before the test button will send the correct command.
Push On/Push Off Field Labels
When you are in Push On/Push Off mode, the fields are relabled to "Turn On" and "Turn Off" instead of "Short Press" and "Long Press".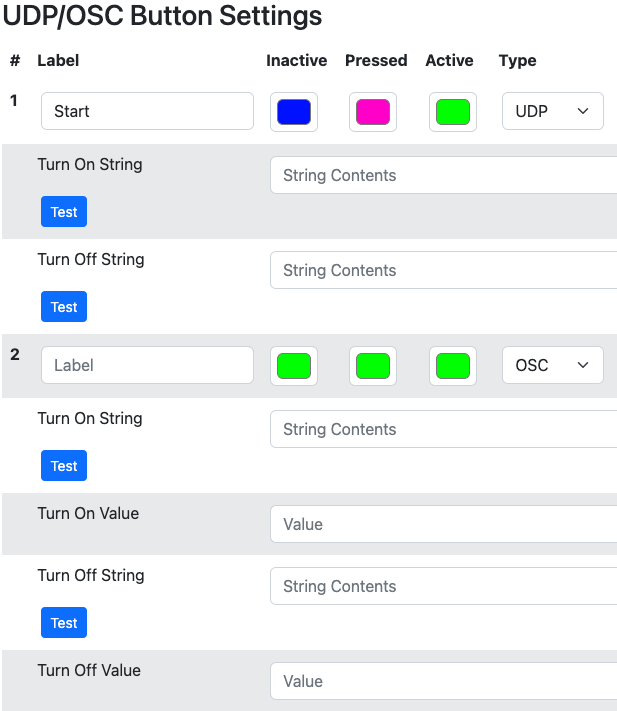 Save Settings
Each time you press Save Settings, all data is pushed to Ganymede. Don't forget this step!

Reboot Station
Pressing this button will pop up a confirmation dialog. After confirming, the button station will immediately reboot.
Rebooting is very fast. If no buttons were active when you reboot, you probably will not notice it.